Timber Pest Inspections
Our Timber Pest Inspections are just as comprehensive and thorough as our Building Inspections. We report on pest infestations throughout the entire dwelling and site, the presence of fungi as well as any delignification due to chemicals. Just like the Building Inspection reports we offer advice on things that may lead to timber pest issues in the future. Our team checks all accessible timber for termite infestations and spots any risk that structures may have of future infestations.
Timber pests are common in structures which have:
Excessive moisture
Inadequate ventilation in a  sub floor area
Timbers that are untreated and unsuitable for the environment
Bridged or faulty termite barriers in place
Brick veneer dwellings
Out of date termite barrier systems
Leaking showers
Not only will the reports alert you to current and future issues but they will also inform you of past problems which have or have not caused structural damage. Regardless of what state the property is in, or inspectors won't miss a thing, ensuring that every notable alteration in the structure is reported.
We have non-invasive techniques to discover the termites within a dwelling, such as;
Termatrac - a radar technology that picks up on termites dwelling within walls and under carpets.
Moisture Meters - a materials moisture content detector that picks up on the moisture within walls which termites could be attracted to.
Thermal Imaging Cameras - Operated to locate  the termites and termite workings heat signature within a subfloor, wall or roof space.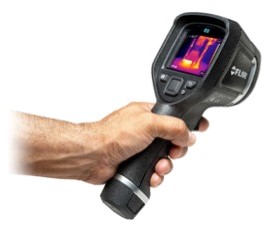 We use the latest in termite inspection technologies the Flir E-8 infrared camera. Thermal imaging cameras have an impressive resolution (up to 320 x 240 pixels)  so you are getting more valuable temperature information to help locate and potential termite ingress to the structure.
The FLIR camera makes early detects only minor temperature changes. The timber pest inspectors are fully trained to use of the FLIR e8 and to interpret this top of the range piece of equipment to ensure that they picked up on all potential termite problems within a home.
All commercial pest inspection and pest control requirements are also catered for.
Our Licence:
Queensland Health Pest management Technician Licence PMT-O-12670
Organise a Pest Inspection with us by free calling 1800 466 456 or emailing us on reports@bpinspections.com or make an online booking.
Reports from $160
No matter what building report, our team of  qualified experts will save you time and money. 
Bundaberg
Phone: 1800 466 456
PO Box 5069
Bundaberg, QLD, 4670
79 Barolin Street
BundabergQLD, 4670